Showtime, the Final Curtain Call
• dEDGE Post Scriptum •
Nokia Theatre – Los Angeles, CA
Dr. Jerry Buss 1933 – 2013. A final tribute to the man who made the NBA relevant again. The producer and genius behind Showtime. 16 NBA Finals appearances, 10 NBA Titles. One of the most successful sports franchises ever, recently valued at over 1-billion dollars. A visionary innovator who brought us the Laker Girls, the Forum Club, VIP treatment for the ultimate fan experience, the Laker Band, a merger between entertainment and sports, arena naming rights, court-side seats, exclusive team cable network, a family-owned business.
The refrigerator door may have closed, but this light will never go out.
David Stern, "Jerry was nothing less than a transformational force in the history of sports." Jerry West, "He not only changed basketball. He changed all sports. He has left a shadow over the entire sports world." Phil Jackson, "Dr. Buss said, 'Kobe, if I had a diamond of great value, four karats, would I give up that diamond for four diamonds of one karat? No.' " Pat Riley, "I feel like I'm back home." Shaq, "I wanted one extension. He gave it to me. I wanted a second extension. He gave it to me. I wanted a third extension. He traded me." Kobe, "…we are playing for the memory of a great man." Magic, "Dr. Buss, I'm a black man from Lansing. I don't know about horses." "Brothers don't skate Dr. Buss."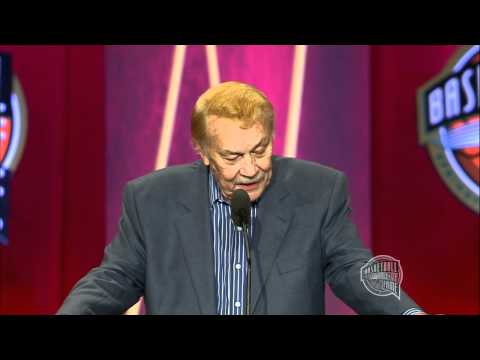 Elgin Baylor. Bill Walton. Bill Bertka. Rudy Garciduenas. Adam Silver. Andy Garcia. Dyan Cannon. Cedric Ceballos. Elden Campbell. Randy Newman. Davis Gaines. Kiki Vandeweghe. Mike Dunleavy. AC Green. Rudy Tomjanovich. Michael Cooper. Mike Garrett. Bob Miller. Jim Fox. Luc Robitaille. Lisa Leslie. Norm Nixon. Byron Scott. Kurt Rambis. Jamaal Wilkes. James Worthy. Mychal Thompson. Ronny Turiaf. Jodie Meeks. Devean Ebanks. Earl Clark. Robert Sacre. Steve Blake. Chris Duhon. Darius Morris. Antawn Jamison. Metta World Peace. Jordan Hill. Eddie Jordan. Steve Clifford. Darvin Ham. Chuck Person. Dan D'Antoni. Bernie Bickerstaff. Mike D'Antoni. Gary Vitti. Mitch Kupchak. Steve Nash. Dwight Howard. Jim Hill. Tim Leiweke. David Stern. Jerry West. Kareem Abdul-Jabbar. Phil Jackson. Shaquille O'Neal. Pau Gasol. Pat Riley. Kobe Bryant. Magic Johnson. Throwing up the L's.
Leave a Reply